Regular price
Sale price
56.700 KWD
Unit price
per
Sale
Sold out
or 4 payments of 14.170 KWD . No interest, no fees.
Learn more
Un Air d'Apogée is a perfume by Maison Violet for women and men and was released in 2017. The scent is sweet-spicy.
View full details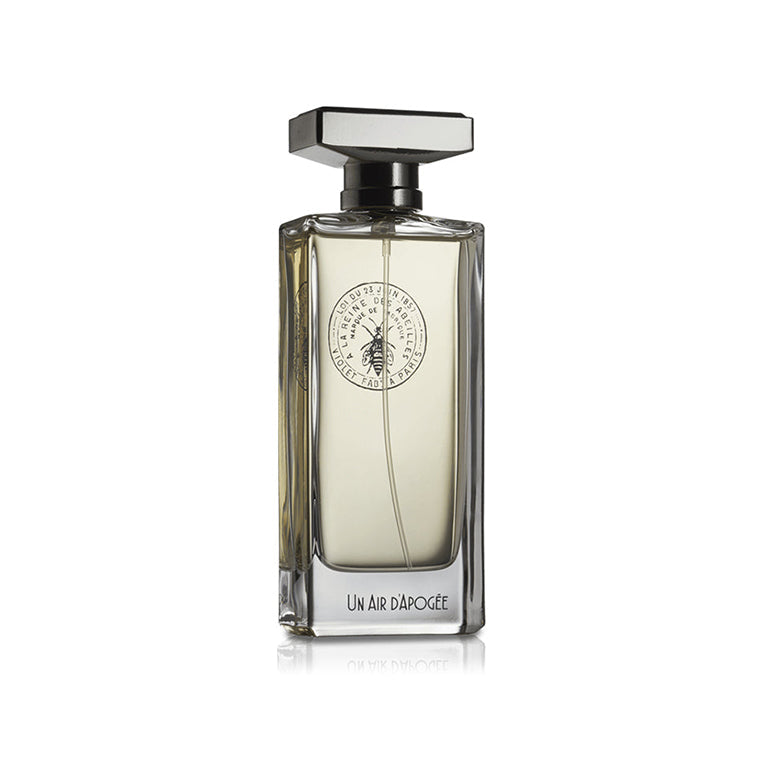 Mesmerizing captivity, it is the equinox of attraction, the epitome of mastered seduction. Its bewitching wake possesses whoever wears it and submits whoever smells it. It does not only glorify the wearer, it completes him. It gives him all the sophistication of which it is the soul holder. To make one with its perfume is to reach the zenith, the "Apogée" of the wake.
Un Air d'Apogée was imagined as the victory of contrasts. On the one hand the effusive light of the mimosa, and on the other, the deep velvet of the suede. Mystified by the captivating dimensions of the tobacco absolute and sacred by the notes of cistus and cedar wood, the honey envelops the whole in a sweet and heady euphoria. An olfactive melody which gives the apogée its grandest air.