Regular price
Sale price
56.700 KWD
Unit price
per
Sale
Sold out
Abîme is a perfume by Maison Violet for women and men and was released in 2022. The scent is woody-spicy.
View full details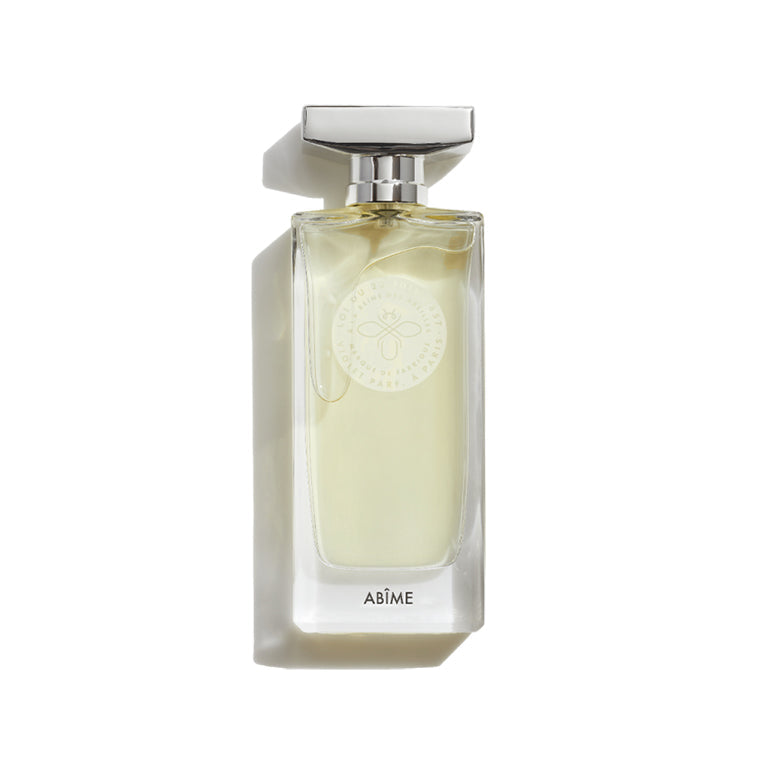 Dark and magnetic, the wake of ABÎME confers an exceptional attraction.
ABÎME is the loss of landmarks. A tipping point in a bottomless abyss. It is the delicious feeling of letting go.
In the essences that compose it, you will see the volutes of the world. You will lean against the majestic cedars of the mountainous provinces of Guizhou. You will touch the woody and lemony gum of the elemi from the Philippines. You will cross the Andalusian plains dotted with cistus-labdanum branches. You will smell the warm and ambery smoke of the incense, milky and round of the Palo Santo.
ABÎME is the perfume of the depths. Its structure slowly fades into a feeling that is both heady and encompassing.
You will burn yourself with the Oceanian peppers from the islands of the Kingdom of Tonga. And you will gorge yourself with Indian sandalwood, creamy and balsamic, under the Australian sun. By bearing the name of nowhere, Abîme becomes the perfume of elsewhere.
It is this heady dizziness, this whispered bewitchment.