Regular price
Sale price
56.700 KWD
Unit price
per
Sale
Sold out
Compliment is a perfume by Maison Violet for women and men and was released in 2021. The scent is floral-green.
View full details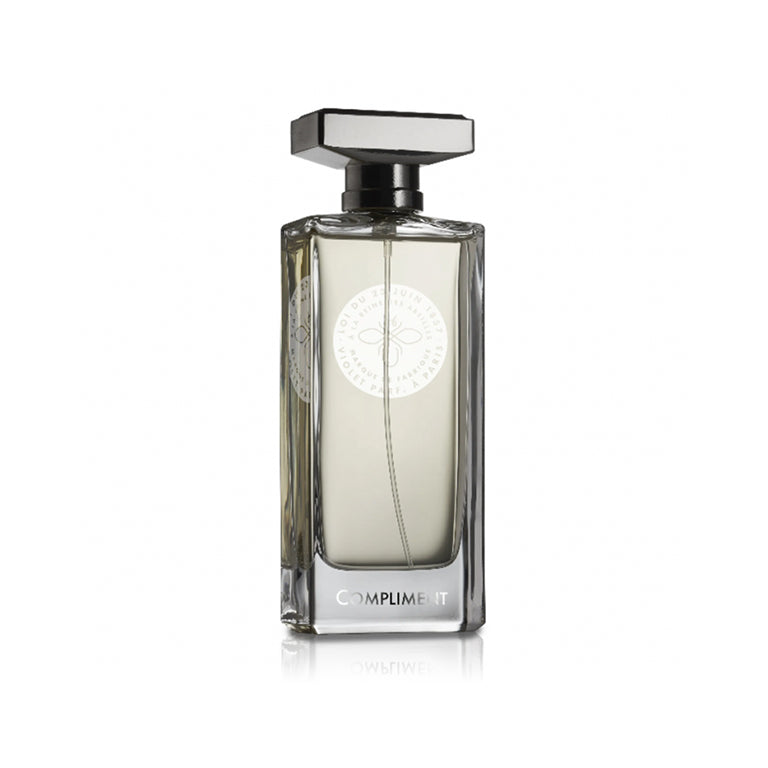 Whether in the silence or in the hustle and bustle of a conversation, after an absence or in the midst of a routine: compliment yourself.
Whether in the reflection of a mirror or after a personal reflection, in the individuality of a crowd or isolated from everything: compliment yourself.
Whether it is for you or for others, expected or sudden, offered or received, there's only one thing to say: compliment yourselves.
Because a compliment is a priceless gift, a piece of lightness snatched from the divine to redden the cheekbones and soften the lips.
And out of these stolen words comes a fragrance. An olfactive force that is born when two worlds meet: COMPLIMENT and you.
Compliment was imagined as a sunny bouquet. An opening blend of eucalyptus, peony, freesia and orange blossom creates a sensual and explosive tension. Ylang, tuberose, hawthorn, heliotrope, sambac jasmine and grandiflorum jasmine bloom to compose this grandiose star. Finally, the celestial spectacle is joined by a balmy heart of vanilla and benzoin. How do you compliment someone with flowers and avoid banality? By gifting them a whole radiant composition.