Regular price
Sale price
65.030 KWD
Unit price
per
Sale
Sold out
Transilvania is a perfume by Calaj for women and men and was released in 2020. The scent is fruity-sweet.
View full details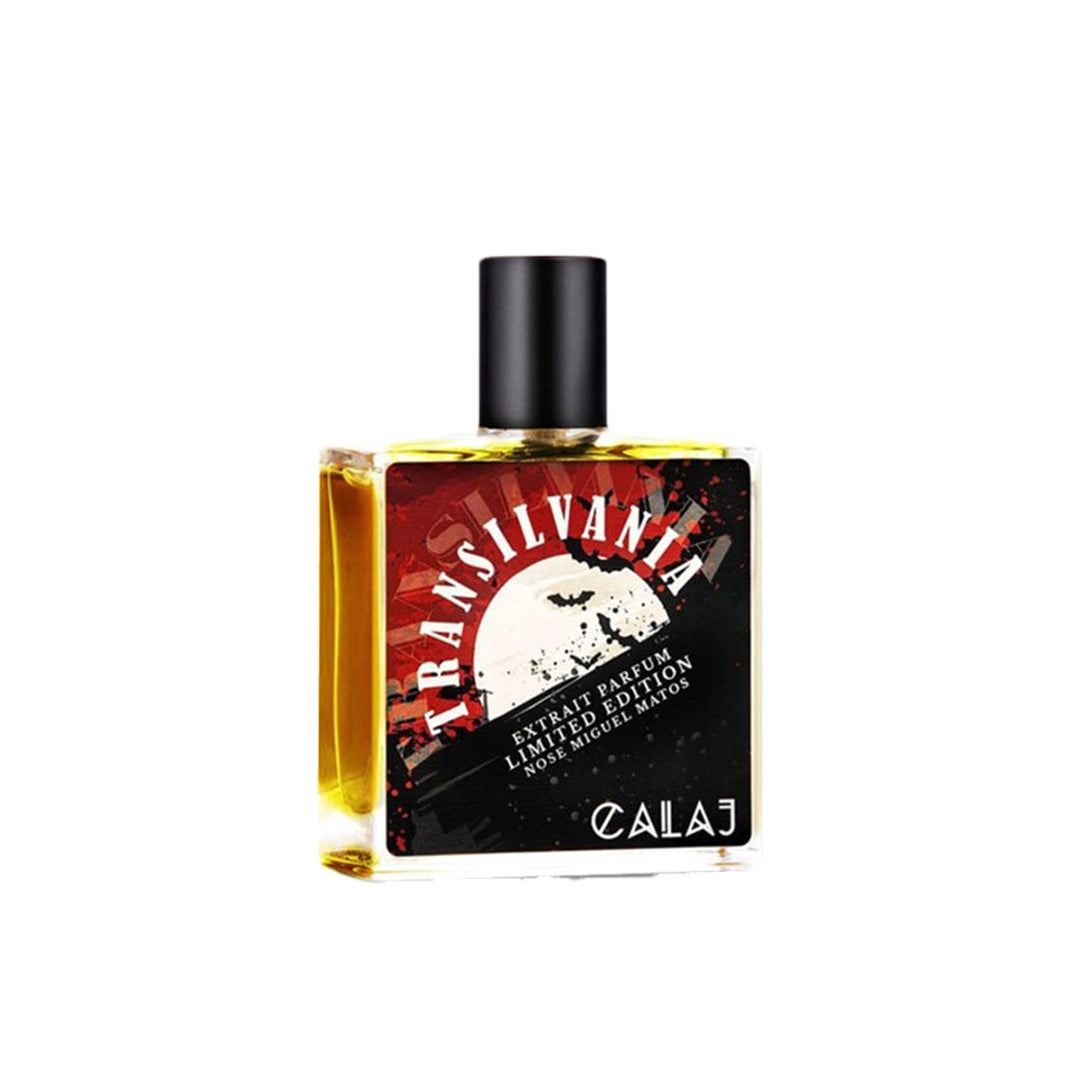 Step into the world-renowned tale of Transilvania, where the narrative shifts from an aura of dread and darkness to a captivating blend of elegance and mystery. Revealing the hidden facets of this legendary realm, a fragrance has been masterfully composed, distilling the beguiling paradoxes of the vampire mythos into an irresistible potion. Embrace a scent as intense and riveting as the night, yet as luminous and compelling as the moon's ethereal glow.
Begin the journey with the top notes where the luscious temptation of Black Cherry intermingles with the evocative allure of Rose Oxyde and the enigmatic infusion of Angelica. A tantalizing trio setting the stage for an indelible olfactory sojourn.
The heart of the potion reveals the exotic blossoming of Jasmine, the intoxicating charm of Tuberose, and the perpetual elegance of Immortelle, all veiled in the ambrosial sweetness of Honey. These middle notes craft an intoxicating core that echoes the enthralling mystique of Transilvania.
Submit to the allure of the base notes, where the comforting warmth of Coumarin, the rich, resinous depth of Opoponax, and the untamed seduction of Civet pirouette with sensual Musk, earthy Patchouli, indulgent Vanilla, and the profound, smoky whispers of Oud. A robust and intricate foundation that weaves an enchanting trail, as mesmerizing as the legend itself.
Stride into the light, seize the darkness, and allow the Transilvania fragrance to expose the magnetic allure hidden within the shadowy folklore. Encounter the unexpected, yield to its charm, and allow Transilvania to ensnare your senses.