Regular price
Sale price
45.780 KWD
Unit price
per
Sale
Sold out
Sea Foam is a perfume by Art de Parfum for women and men and was released in 2016. The scent is aquatic-fresh.
View full details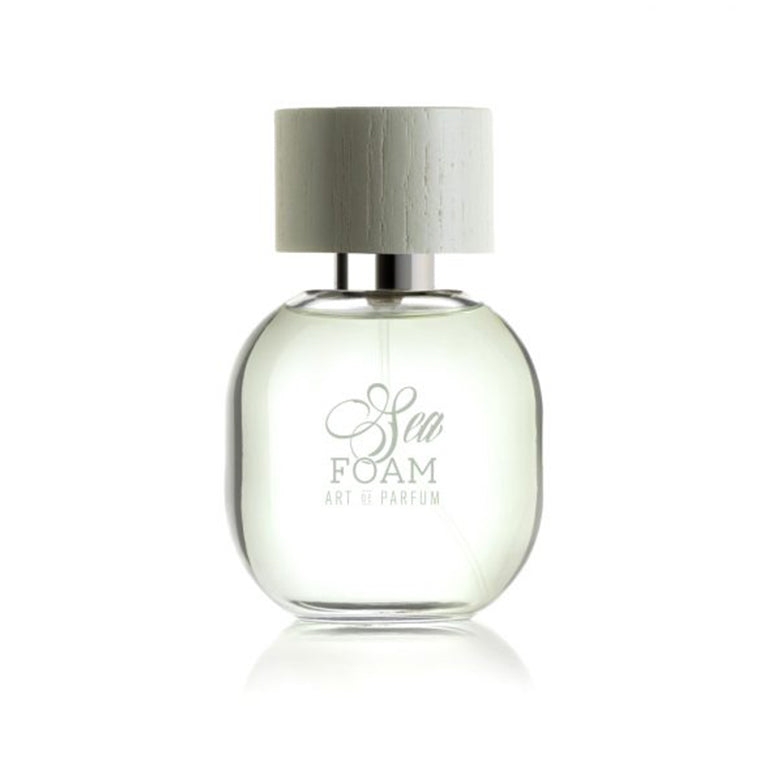 Sea Foam is the scent of freedom. Remember as a child when you spilled excitedly over the dune and caught your first glimpse of the sea for that year? Remember how the smell of the sea seemed to expand like pure joy in your lungs? Well, this scent brings back all those familiar feelings of happiness and pure liberation when we see and smell the sea.

As a luxurious, concentrated extrait (pure perfume), Sea Foam is rich in natural oils, essences, and absolutes that call to mind the various facets of the seaside: the salt, the sweetness, the fresh air, seaweed, the green smell of the sea grasses up on the dunes…
But first, the fragrance opens with a volley of refreshing and crisp citrus notes – bergamot, which smells both of lemon and green leaves all together in one gorgeous package, and the peppery, herbal citrus tones of bay leaf. As the sharp brightness of the citrus and herbs bank down, it reveals a beautiful seaweed note, moist with clean sea water and rich in minerals and salts. It smells like your shoulder tastes after a dip in the sea – salty, warm, and clean.

Lie back into the warm sand, and close your eyes. Now vetiver drifts into the composition, bringing to mind the grassy, green smell of the salty reeds that grow out of sand dunes. Driftwood notes bring a touch of smoke and bleached dry woods. Your eyes still closed, you can hear the happy sounds of small children playing nearby – notes of milky, lactonic fig and sandalwood make you think – lazily – of the Nivea cream that their mother is rubbing gently into their skin.

All the familiar and much-loved scents of the sea captured for you in a bottle – Sea Foam is a time capsule that transports you to that beach of your childhood memories, an experience to be savored wherever you are or whatever the weather. Pure summer sunshine in a bottle.