Regular price
Sale price
31.920 KWD
Unit price
per
Sale
Sold out
Rayon Vert is a perfume by Bastille for women and men and was released in 2022.The scent is green-spicy.
View full details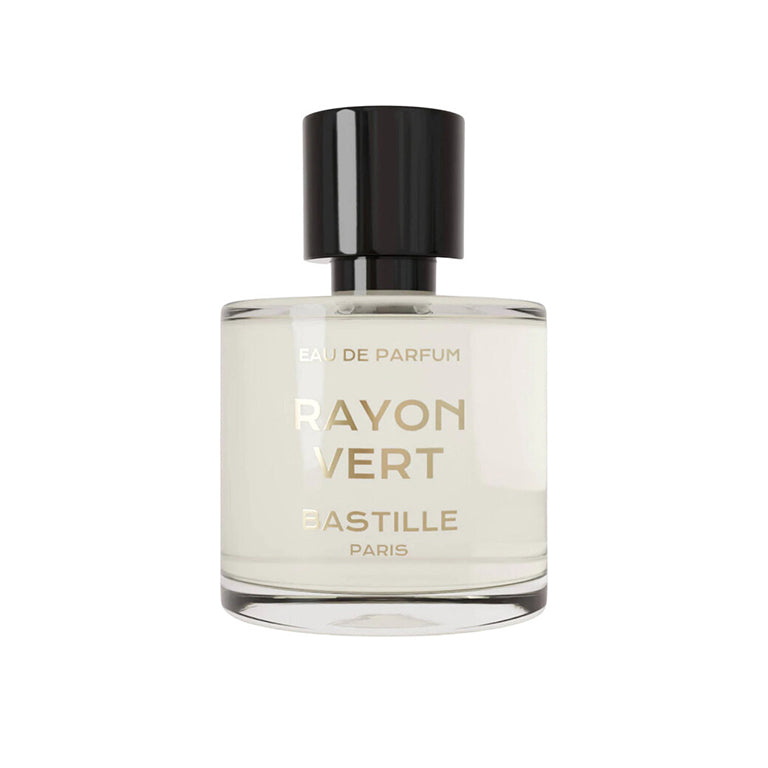 Experience the Joyful Awakening of Spring with Rayon Vert, a Fragrance that Celebrates Life's Vibrancy. Citrus fruits dance with unexpected green notes of basil, aniseed, and fennel, evoking a sense of wild freedom and renewal. It's the refreshing breeze of liberation you've been eagerly anticipating since 2020.

A Burst of Zestful Energy:
The fragrance opens with a burst of revitalizing basil, aniseed, blackcurrant bud absolute, neroli, lemon, and bergamot. This lively combination of citrus and aromatic elements sets the stage for an invigorating olfactory experience, infusing your senses with a burst of zestful energy.

An Herbaceous Harmony:
At the heart of Rayon Vert lies an herbaceous harmony of angelica, caraway, fennel, and chamomile. These unexpected green notes create a tapestry of botanical intrigue, adding depth and complexity to the fragrance. They evoke the vibrant essence of springtime, where life bursts forth in all its splendor.

A Warm Embrace:
In the base notes, immortelle absolute, sandalwood, and Virginia cedar form a warm and comforting foundation. These elements bring a touch of depth and grounding to the fragrance, leaving a lasting impression that wraps you in a sense of contentment and tranquility.

Rayon Vert is a fragrance that embraces the essence of a wild spring, capturing the spirit of sunny life and liberation. Let its blend of basil, aniseed, and unexpected green notes transport you to a realm of renewed energy and joyful anticipation. Embrace the wind of freedom and celebrate the vibrant moments that life has to offer.