Regular price
Sale price
76.440 KWD
Unit price
per
Sale
Sold out
Nights In White Satin is a perfume by Jean Poivre for women and men and was released in 2021. The scent is floral-sweet.
View full details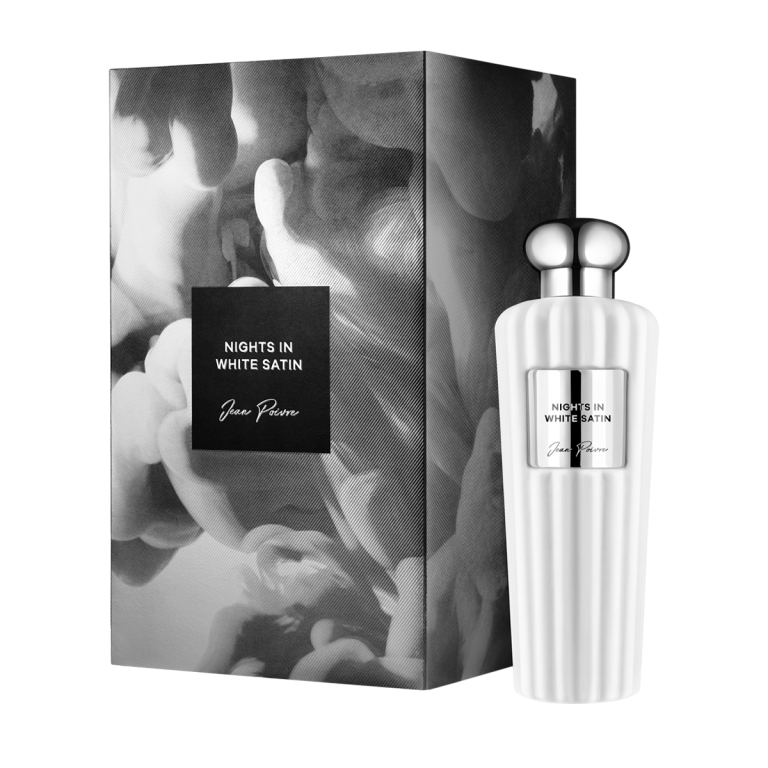 Embark on a sensory expedition as "Nights in White Satin" gracefully entwines around your senses, akin to a white silk scarf delicately blinding your sight. Traverse through the allure of the unseen, guided solely by the irresistible pull of a symphony of scents leading you into a rich garden, unseen but deeply felt.

The concert opens with a delicate symphony of jasmine, tuberose, and osmanthus flowers, whispering like an enchanting serenade under the moonlit sky. Traverse further into the unseen landscape, following the irresistible scent trail of roses and daffodils blended with the comforting sweetness of vanilla.

This nocturnal voyage reveals a garden rich in sensuality and warmth, the subtle radiance carried by a complex base of cedarwood, patchouli, amber, and vetiver. The seductive veil of white musk adds an enigmatic allure, deepening the perfume's innate sensuality and wrapping it in mystery.

"Nights in White Satin" encapsulates the sensation of exploring the vast cosmos, the sight of stars igniting the urge to reach for them and the audacity to change the world. This perfume paints a cosmic portrait, each note a star in the constellation of its composition, inspiring you to reach beyond the ordinary and touch the extraordinary.