Regular price
Sale price
34.860 KWD
Unit price
per
Sale
Sold out
Fior di Pane is a new perfume by Profumo di Firenze for women and men and was released in 2023. The scent is gourmand-spicy
View full details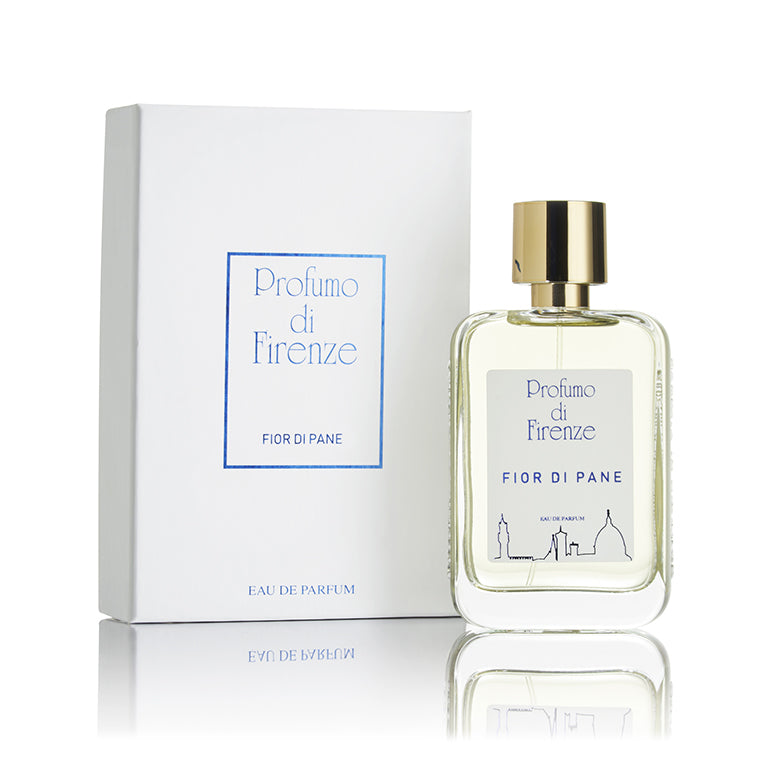 Fior di Pane captures the Essence of Freshly Baked Bread with the Delicacy of Violet, Tulip, Iris, and Vanilla. This remarkable fragrance evokes a comforting and serene sensation, reminiscent of the aroma that fills the air when bread emerges from the oven. It is a unique composition that transports you back in time, awakening cherished childhood memories and celebrating the beauty of simple gestures.

The Scent of Nostalgia:
At the first inhalation, the fragrance unfolds with a blend of bergamot, violet leaves, and the unmistakable essence of freshly baked bread. This initial combination creates a sense of nostalgia, enveloping you in the comforting embrace of familiar scents.

A Floral Symphony:
The heart notes of Fior di Pane come alive with the delicate blooms of tulip, orange flower, cypriol, and iris. This floral symphony adds depth and complexity to the fragrance, enhancing the olfactory journey and evoking a sense of natural beauty.

A Subtle and Lasting Essence:
In the base notes, vanilla, tonka bean, vetiver, cedarwood, and musks intertwine to create a subtle and lasting foundation. These elements add a touch of warmth, grounding the fragrance and leaving a gentle trail that lingers on the skin.

Fior di Pane is a masterpiece that transcends time, capturing the essence of cherished moments and the joy of simple pleasures. Allow yourself to be transported to a place of comfort, serenity, and fond memories, as this unique composition envelops you in its tender embrace.