Regular price
Sale price
31.920 KWD
Unit price
per
Sale
Sold out
or 4 payments of 7.980 KWD . No interest, no fees.
Learn more
Demain Promis is a perfume by Bastille for women and men and was released in 2019. The scent is fresh-fruity.
View full details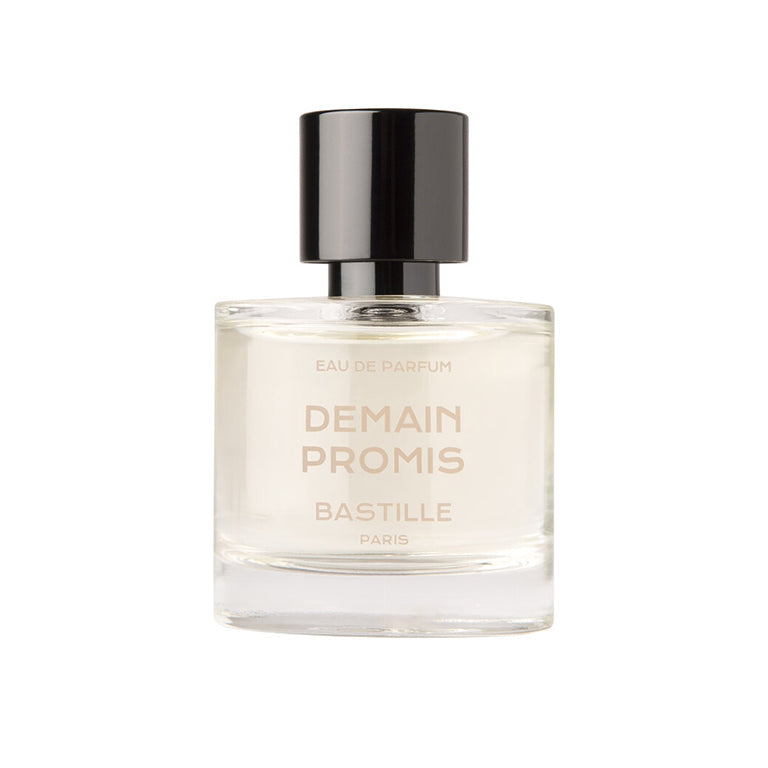 As you turn off Netflix, embrace a Moment of Tranquility and Surrender to the Allure of a Perfume that Beckons. Envelop yourself in an indulgent milk bath, caressed by the gentle warmth of cardamom, rose, sandalwood, and tonka bean. The promises of good resolutions can wait until tomorrow, for today is a time to immerse yourself in relaxation and self-care.

A Serene Prelude:
The fragrance commences with a harmonious blend of bergamot, cinnamon, and cardamom. This aromatic combination sets the stage for a moment of tranquility, invoking a sense of calm and serenity. It prepares you to embark on a journey of self-reflection and indulgence.

A Heart of Comfort:
In the heart notes, the fragrance unfolds into a soothing embrace of rose, lavender, sage, and milk. These gentle and nurturing elements envelop you in a cocoon of comfort, creating a sanctuary for relaxation and inner peace. The heart notes invite you to let go of the stresses of the day and immerse yourself in blissful tranquility.

A Lasting Embrace:
The base notes of patchouli, cashmeran, tonka bean, sandalwood, and vetiver provide a grounding and lasting foundation for the fragrance. These elements add depth and sensuality, infusing the composition with a warm and velvety embrace. They linger on the skin, reminding you to savor the present moment and indulge in the pleasures of self-care.

Allow yourself to be captivated by the enchantment of this fragrance. Immerse yourself in a milk bath scented with the delicate blend of cardamom, rose, sandalwood, and tonka bean. Embrace the serenity of the present moment and let your senses guide you towards a place of inner calm. Tomorrow, the promises of good resolutions await, but for now, give yourself the gift of relaxation and rejuvenation.