Regular price
Sale price
54.100 KWD
Unit price
per
Sale
Sold out
or 4 payments of 13.520 KWD . No interest, no fees.
Learn more
Cannabis Dolce is a new perfume by Bois 1920 for women and men and was released in 2023. The scent is woody-spicy
View full details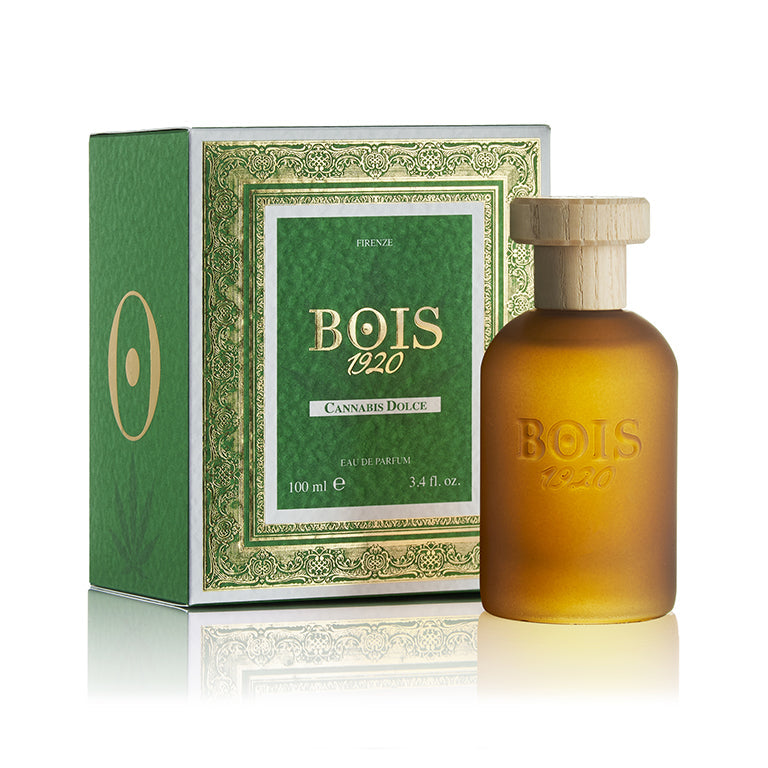 Introducing Cannabis Dolce, a fragrance that beautifully blends sweet and gourmand elements with the distinctive touch of cannabis. Notes of cocoa, black pepper, and vanilla intertwine to provide character and harmony to this unforgettable composition.

The Opening Symphony:
The fragrance unfolds with the invigorating freshness of bigarade, complemented by the deep and rich aroma of cocoa beans. A hint of pimento adds a touch of spice, creating an intriguing and captivating opening that captures attention.

A Singular Heart:
At the heart of Cannabis Dolce, the unique essence of cannabis takes center stage, enveloped by the elegance of iris and the warmth of cardamom and black pepper. This combination creates a captivating fusion of aromatic and spicy accords, lending depth and complexity to the fragrance.

A Lasting Impression:
In the base notes, vanilla beans provide a sweet and creamy foundation, while cisto, amber woods, patchouli, and cedarwood add an earthy and resinous allure. These elements come together to form a lasting impression, ensuring that Cannabis Dolce leaves a memorable trail as it lingers on the skin.

Cannabis Dolce is a fragrance that combines the irresistible allure of sweetness and gourmand elements with the unique touch of cannabis. The harmonious interplay of notes, including cocoa, black pepper, and vanilla, adds depth and character to this unmistakable composition. Indulge in the captivating aroma of Cannabis Dolce and experience a scent that is both distinct and alluring.