Regular price
Sale price
31.920 KWD
Unit price
per
Sale
Sold out
Bataille is a perfume by Bastille for women and men and was released in 2019. The scent is sweet-spicy.
View full details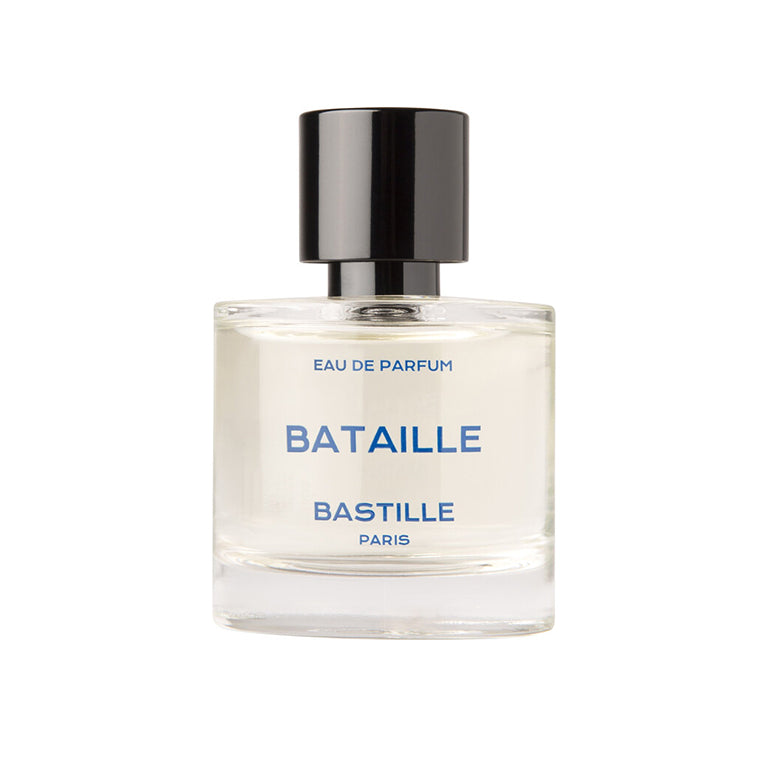 Embrace Your Assertive Character and Ignite Your Inner Fire with Battle, a Fragrance that Defies Conventions. With its bold composition of saffron, ginger, pink pepper, and patchouli, Battle becomes a fierce clash between water and flames, playing out on your skin and fueling your passion. This fragrance is not meant for the faint of heart, as it demands to be wielded with confidence and strength.

A Fiery Prelude:
The fragrance begins with a captivating blend of ginger, saffron, pink pepper, and magnolia. This explosive combination creates a fiery opening that commands attention and sets the stage for the battle to come. The initial encounter is intense, leaving a lasting impression that lingers in the air.

The Clash of Elements:
In the heart notes, sage and Virginia cedar join the fray, representing the clash between water and flames. These contrasting elements intertwine, creating a dynamic tension that fuels your inner fire. The battle within intensifies, adding depth and complexity to the fragrance.

A Resolute Finale:
The base notes of patchouli, tonka bean, and Amber Xtreme™ bring the battle to a resolute finale. These powerful elements, with their earthy and warm qualities, provide a solid foundation that sustains the intensity of the fragrance. They leave a lasting imprint, reminding you of your inner strength and determination.

Battle is a fragrance that challenges the norm, embodying assertiveness and the willingness to stand out. With its blend of saffron, ginger, pink pepper, and patchouli, it demands to be experienced with courage and confidence. Prepare to embrace the clash of elements and let Battle be a testament to your indomitable spirit.