Regular price
Sale price
83.920 KWD
Unit price
per
Sale
Sold out
Frammenti is a new perfume by Bois 1920 for women and men and was released in 2023. The scent is sweet-fruity.
View full details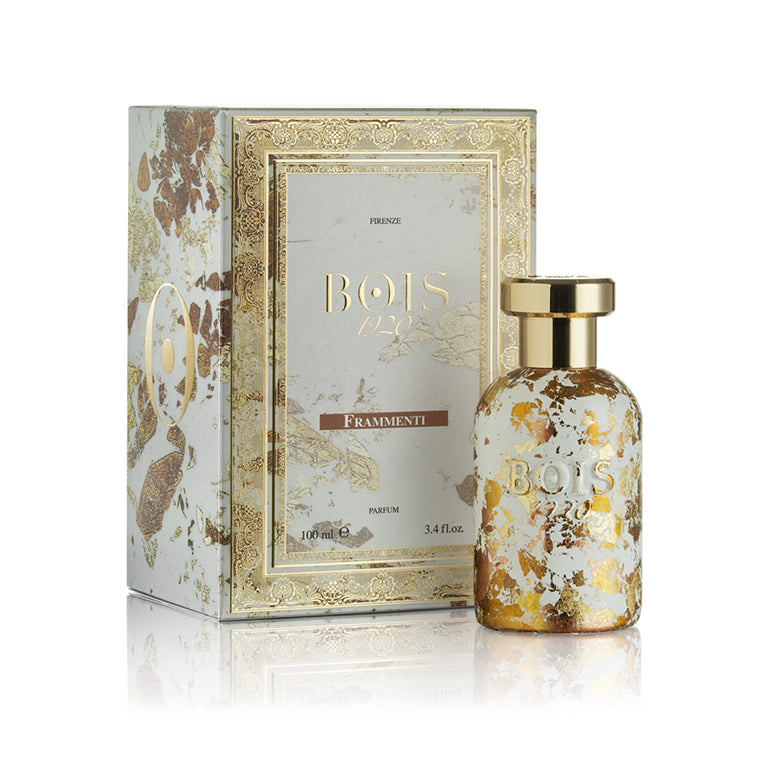 Frammenti unveils the Essence of Life through a Harmonious Symphony of Floral Notes. This captivating fragrance is a dynamic blend of swirling petals, masterfully intertwined to create a captivating olfactory experience. A wave of freshness and juiciness envelopes you, while the enticing presence of caramel adds joy and vivacity to the composition.
The Fragrant Journey Begins:
At the very first breath, the fragrance opens with a vibrant combination of grapefruit, rhubarb, black currant, and green notes. These invigorating top notes create a lively and refreshing ambiance, setting the stage for the captivating journey ahead.
A Floral Tapestry Unveiled:
As the fragrance evolves, the heart notes emerge, revealing a tapestry of floral brilliance. Magnolia, violet, incense, geranium, and rose intertwine harmoniously, creating a symphony of captivating aromas. This aromatic blend enchants the senses, evoking feelings of grace and beauty.
A Resonating Foundation:
The base notes of white musk, amber, vanilla, caramel, and benzoin form a solid and resonating foundation for Frammenti. These warm and comforting elements add depth and sensuality to the fragrance, leaving a lasting impression that lingers on the skin.
Frammenti is a celebration of life, an ode to the beauty found in the smallest fragments. Its powerful and captivating composition is a testament to the art of blending petals into a mesmerizing fragrance. Embark on a sensory journey and let the swirling notes envelop you in a tapestry of joy and elegance.